Furniture 1950 Presents "THE TEAK CREDENZA"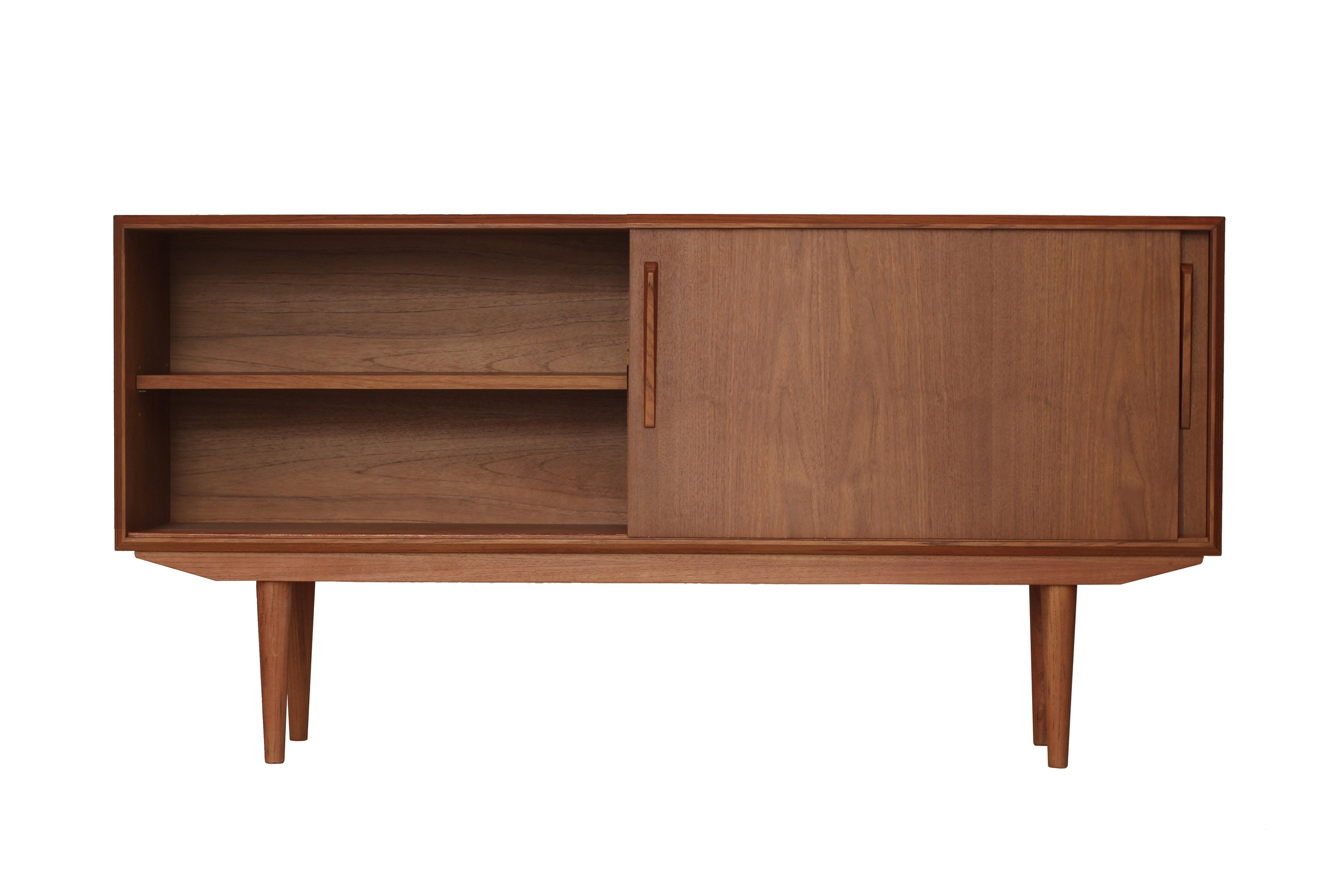 Inspired by the clean and functional style of Scandinavian designers, Furniture 1950 presents "The Teak Credenza".
Featuring many designer solid teak elements and teak veneer that has a water-resistant finish. A compact design with a finished back that can be used as a room divider. Inspired by Mid Century, created for Modern living.
The Teak Credenza is designed to be lightweight, well constructed and versatile.
Smaller in design, made to fit into many spaces. Finished on all sides designed to become a room divider.
Solid teak legs, and handles source from a sustainable source.
Reinforced solid teak corners to prevent damage from everyday use.
Solid plywood core with a water-resistant veneered teak surface.
Form over Function | Scandinavian by Design