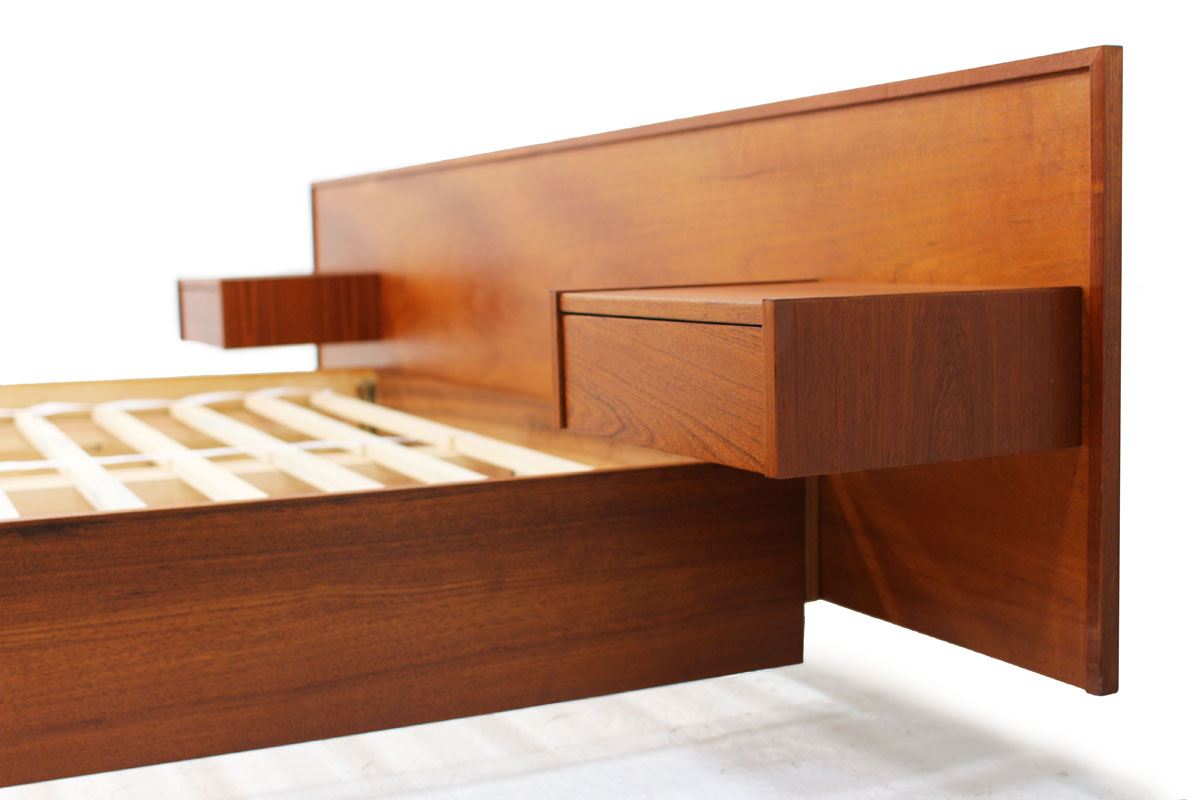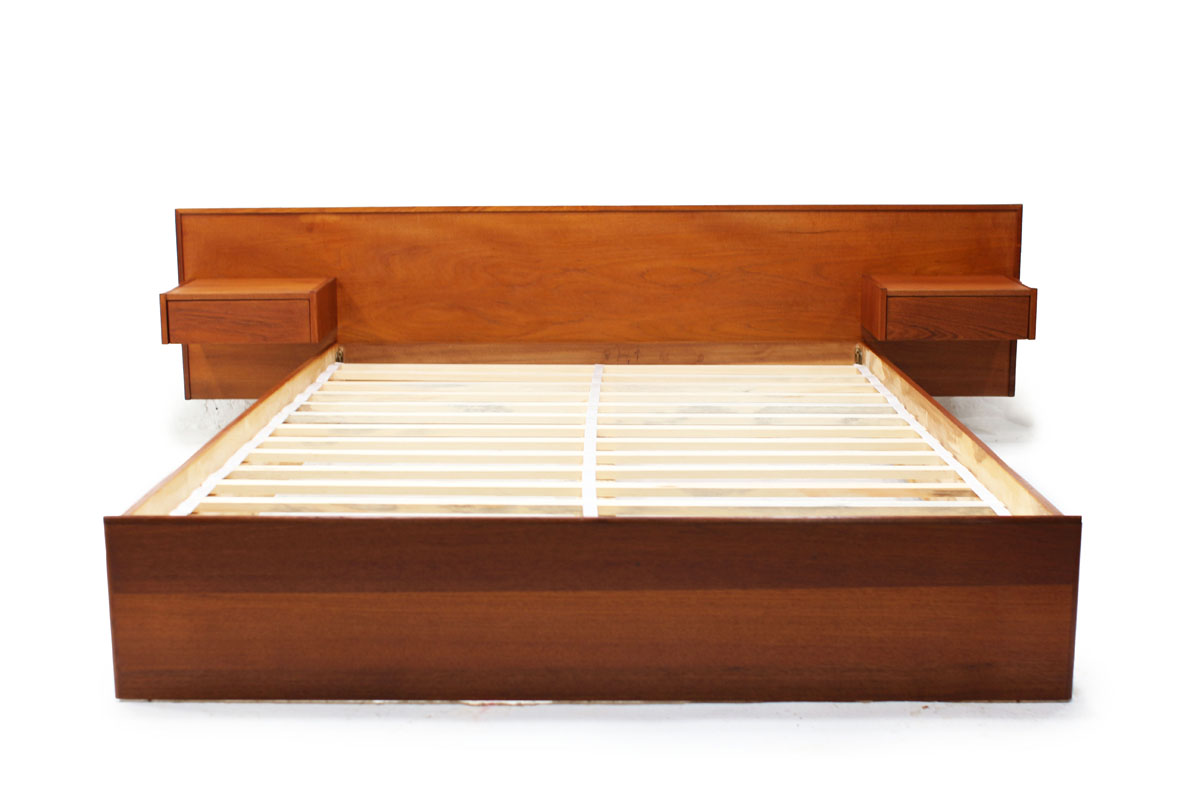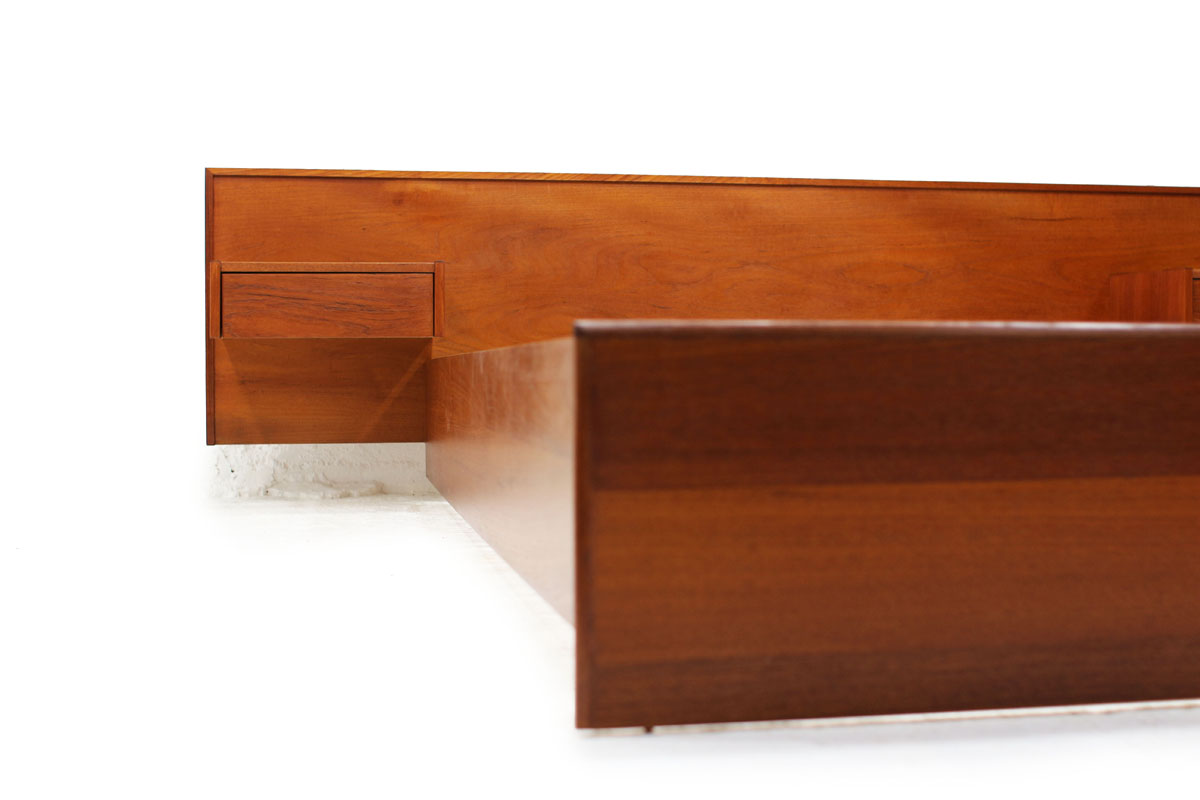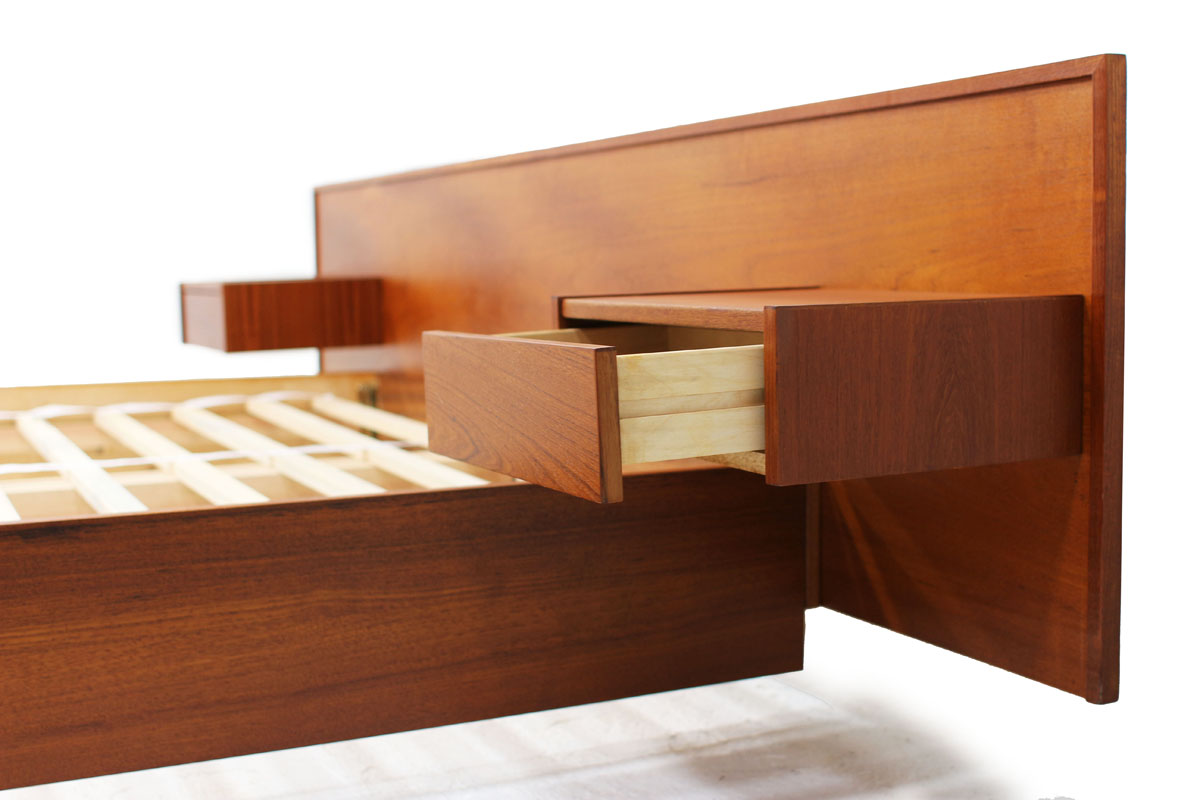 Queen Teak Platform Bed
Fits a Queen Bed. Mid-Century Danish teak Queen bed frame with floating side tables will fit into any decor. We specialize in these Mid-Century teak bed frames and this is the best you can buy due to the quality of construction and materials. Sleek and with the floating side tables, it will make almost any bedroom seem bigger. The bed has 2 floating side tables each with one drawer. The headboard is finished with solid teak edging on the exposed surfaces. The design of this bed frame is strong and sturdy as it sits on a recessed pedestal or platform, style base. While strong it is still a breeze to assemble! The light teak colour and stunning grain pattern is exceptional. We have done our usual thorough clean and maintenance effort on the entire item. You will be proud to add this to any bedroom in your home.
Headboard Length: 97" | Height: 27.5"
Nightstand Width: 17" | Height: 5.75" | Depth: 12.5"
Footboard Width: 62.5" | Heigth: 12.5
Price: SOLD
Click HERE to Contact Furniture 1950 about this piece
Return back to the furniture gallery
We Deliver Toronto . Ottawa . Durham Region . York Region . Peel Region & Surrounding